Chicago Midwest Meat Association

11350 South Winds Crossing, Orland Park, Illinois 60467    Phone: (708) 478-7270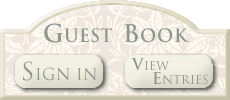 Register Today for these NAMI Events:

September 5-6, 2018

Rosemont Hilton

Rosemont, IL

This annual conference provides valuable insights for beef processors, outstanding networking opportunities, and access to the best information to help your business improve its food safety programs. This conference always brings together 150 top experts from industry, government, and academia to address the most critical issues that beef processors face today. Tabletop exhibits and sponsorships are available.

October 18-19, 2018

Kansas City, MO

This workshop is designed to help you improve productivity, efficiency and product quality while learning the latest humane handling and stunning practices. This program is intended for key plant personnel, such as managers, production and pen supervisors, training managers, quality assurance and safety staff and others involved in training personnel in animal driving, handling and stunning. Exhibits and sponsorship opportunities are available.

up to date calendar of educational events.